JOB OPPORTUNITIES AT ARTISAN
---
"If everyone is moving forward together, then success takes care of itself." –Henry Ford
Artisan takes pride in its extraordinary team of hardworking, passionate employees.
We feel strongly about supporting and empowering all of our staff to reach their full potential—in their roles within our company, and in the clean energy movement. With over 30 full-time staff, we rely on our dedicated team to deliver the quality, innovation, and service that our customers expect from the leading Puget Sound renewable energy contractor.
As a signatory IBEW Local 46 Electrical Contractor, we believe strongly in providing living wages and long-term careers in the energy industry. We encourage veterans to apply.
Also check out our Team page to learn more about the great group of people you'd be working with!
CURRENT OPENINGS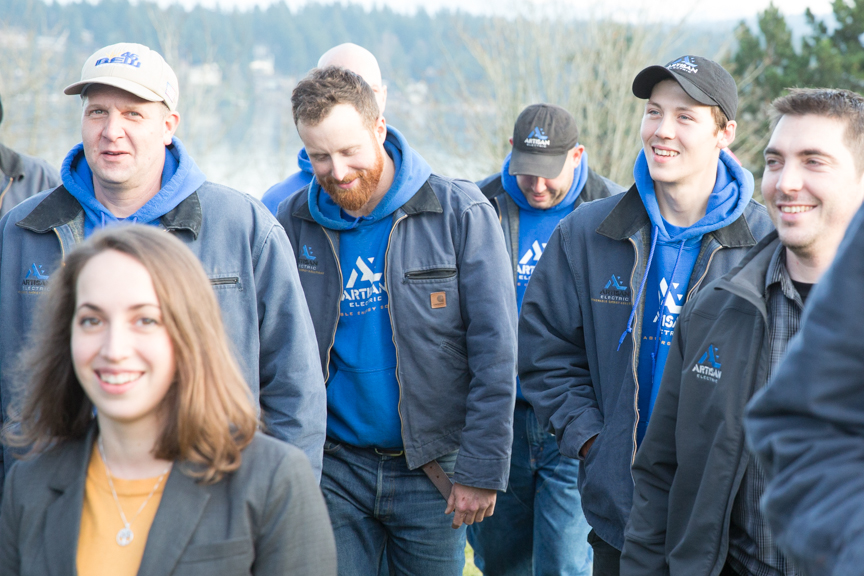 We are always hiring for a variety of positions – both inside and outside staff.
Do you have experience or an interest in solar? Contact us or click below to find out how you can fit into the team and join the clean energy revolution!