A Smart Home Investment
SolarEdge Energy Hub + SolarEdge Energy Bank
Get more from your smart living experience with the market's most efficient home solar & battery platform:
Run on more clean energy and rely less on the grid with industry-leading 94.5% round-trip efficiency
Avoid high utility charges by running your home on energy stored in your battery during peak demand hours
Increase your solar production, savings, and energy independence by adding multiple batteries
Get paid to save the day—battery incentives across the country like SGIP in California can help you earn cash back for supporting a cleaner grid
More Power When You Need It Most
Life continues with a record-setting, 94.5% battery roundtrip efficiency:
Power more large appliances for longer periods of time in an outage, thanks to our superior, DC-coupled technology – including air conditioners, washers & dryers, pool pumps, and more
Add multiple SolarEdge Energy Banks for even more power and extended whole home backup—use our Storage Estimator below to determine your backup needs
Relax with Weather Guard, our mySolarEdge app feature that sends alerts and automatically charges your battery before the storm hits. Learn more
Stay in control with the handheld ability to adjust battery reserve levels in real-time, anytime. Learn how
Keep a Grip on Your Energy
Use the mySolarEdge app to know more and do more with your SolaEdge Energy Bank battery and the SolarEdge Energy Hub platform:
Decide how much clean energy to store in your battery, use, or share with your utility for credits
Keep bills down by getting to know your usage through real-time energy insight
Fuel up your electric vehicle fast with our Level 2 Smart EV Charger and drive on sunshine
Manage a growing line of SolarEdge smart products that easily connect to Energy Hub, such as smart hot water controllers, relays & sockets, coming soon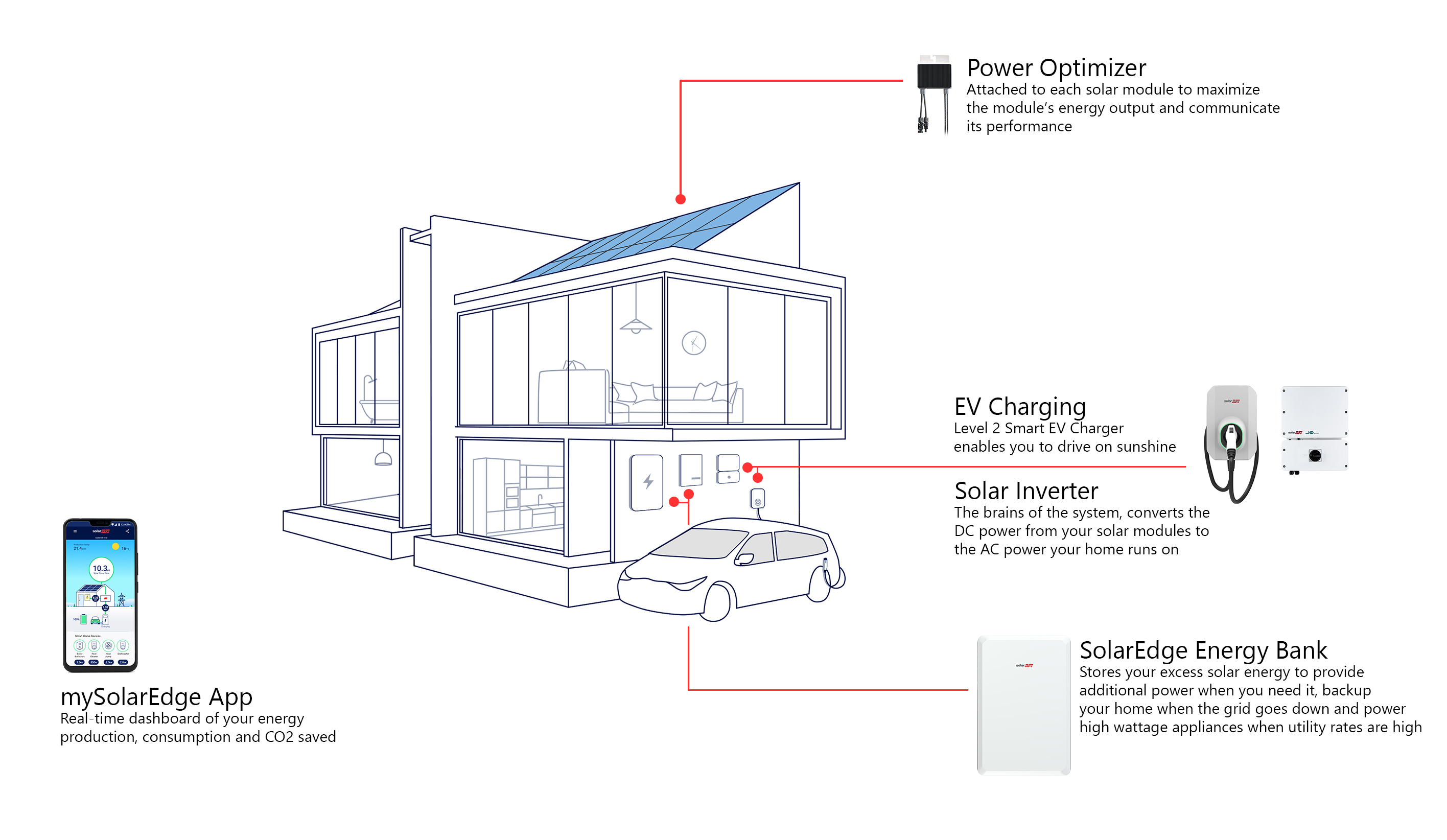 A smarter energy solution is closer than you think. Take the first step today.