THE FEDERAL INVESTMENT TAX CREDIT (ITC) FOR SOLAR IS ON THE VERGE OF BEING EXTENDED!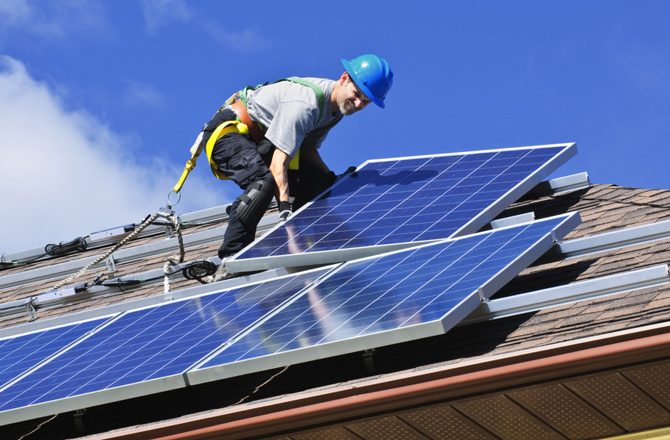 Congressional leaders filed an omnibus appropriations bill this morning that provides a long-term extension of the solar investment tax credit.
While the prospects are excellent for the bill, it is not yet a done deal. The House will vote on the bill as soon as Thursday, December 17, and the Senate will vote shortly thereafter.
Your voice can make a difference right now!
Please call your representatives in both chambers and ask them to pass this legislation. (Get your reps' info at http://app.leg.wa.gov/DistrictFinder.) If you can't make a call, you can send a note to your representatives.
This bill would keep the ITC at 30% through 2019, with a reduced (but still significant) percentage of credit in 2020 and 2021. The 10% commercial credit wold remain in place.
As an industry, we believe the extension will add thousands of jobs, and help the industry achieve its pledge of employing 50,000 veterans by 2020.
It will also lead to more than $125 billion in new private-sector investment in the U.S. economy. Much of this growth will come from small businesses, which make up more than 85 percent of America's 8,000 solar companies.
It's also estimated that with the extension, solar power in this nation will TRIPLE by 2022, hitting 95 gigawatts. That's enough to power 19 million homes, and represents 3.5 percent of U.S. electricity generation (up from 0.1 percent in 2010!).
Finally, the extension will offset 100 million metric tons of CO2 annually—equivalent to the emissions from 26 coal-fired power plants.
All good reasons to get on the phone and/or write your letter!
Remember you can always locate your reps at this handy link:
http://app.leg.wa.gov/DistrictFinder/
LET'S SEE THIS HAPPEN! Thank you!
It would also help to share and forward this post. And when you've taken action, please feel free to let us know on Facebook or Twitter!