The Carbon Fee Initiative, I-1631 is nearing its deadline, and we need your help.
If this initiative can collect enough signatures, it will be on the ballot in Washington on November 6, 2018. If passed, I-1631 will put a fee on carbon emissions and invest over $500 million per year into clean energy, beginning in 2020.
We've been talking a lot about how the state and federal incentives will be declining and/or completely ending by 2021. The future of clean energy in Washington state after that is unclear. I-1631 could save the Washington renewable energy industry (and a lot of jobs), picking up where the incentives leave off.
In order for I-1631 to get on the ballot, it must collect at least 260,000 signatures by June 30, 2018. So far it has collected around 200,000 signatures.
Find the full text of the ballot initiative.
Want to Get Involved?
Great! Unfortunately, you will need to sign this initiative form in person. But this is important enough to us that we are willing to bring the form to you.
If you would like to get involved, or have a large group interested in signing, please email us for arrangements. You can also visit the Yes on 1631 Website.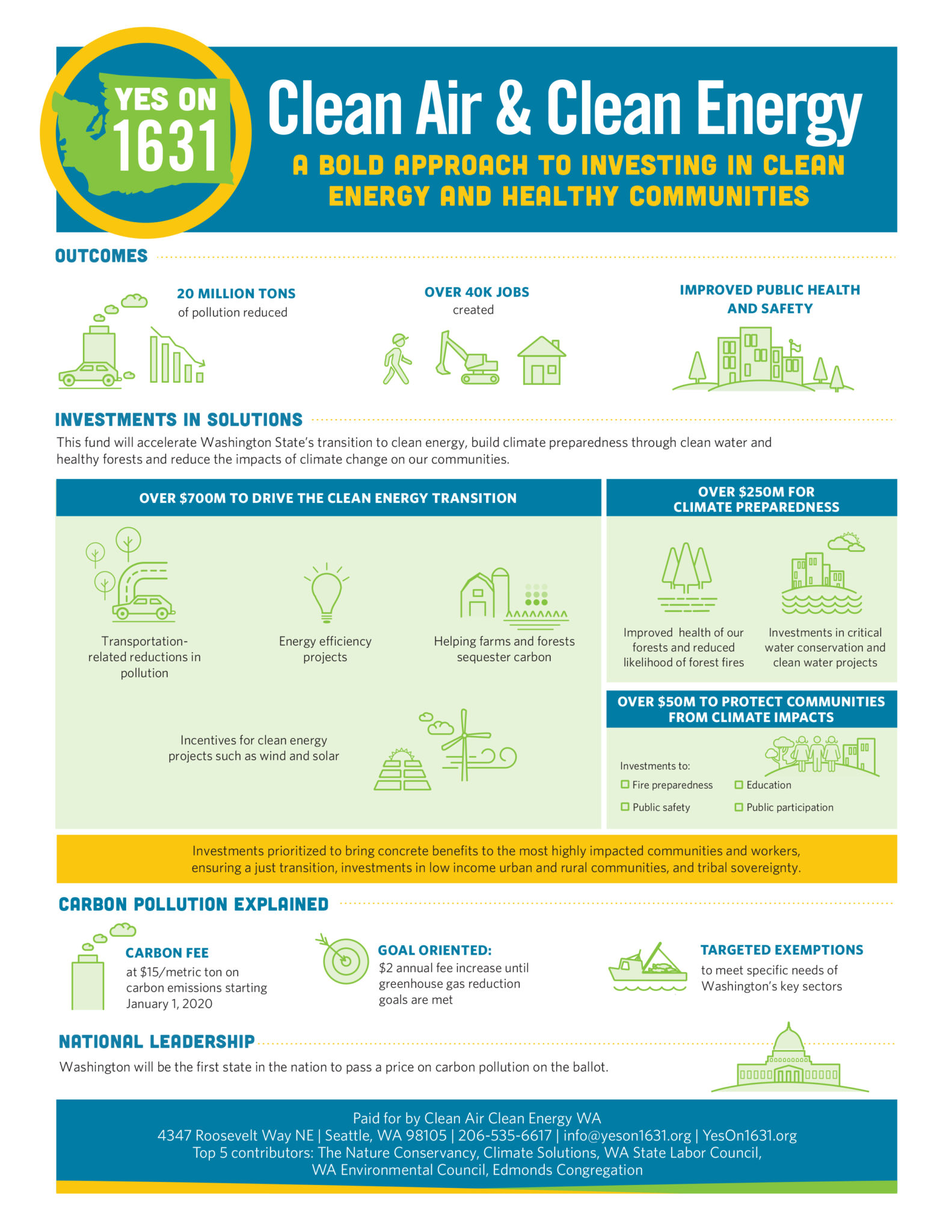 A smarter energy solution is closer than you think. Take the first step today.