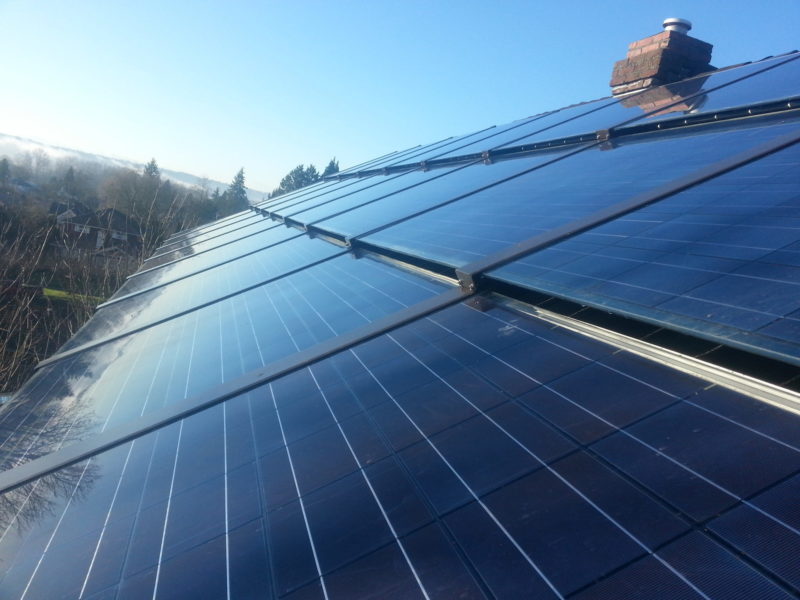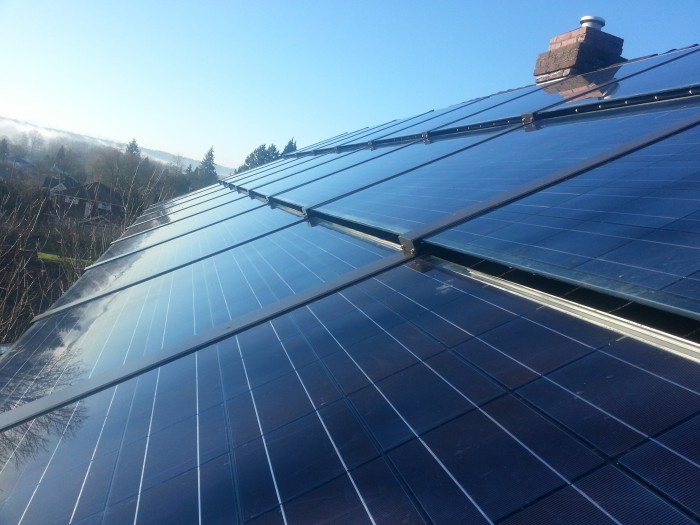 As you may have heard, HB2346—the new Washington State solar production incentive program, which we helped shepherd through a long legislative journey of negotiation and revision—did not pass last week.
The bill had tremendous bi-partisan support in the House, and was championed by Governor Inslee and many legislators until the final gavel on Monday, March 25. But ultimately, concerns in the Senate over total cost of the program and resistance to broader carbon policies were the key factors that prevented the solar incentive program from passing.
We thank everyone in the Artisan community who emailed and called representatives throughout this process. It made a real difference, and kept us in the game up until the final moments.
What does this mean for incentives? The existing production incentives program is still in place, unchanged for now. The new program was desirable, but our existing one has served us well for years. The status of the production incentive (in terms of caps that could reduce the amount paid per kWh) fluctuates from one utility to the next, but it is just one piece of the incentives pie.
The wider view is that the total solar incentives picture in Washington is still extremely impressive. Not only do we still have a production incentive, but we have the 30% federal tax credit, no state sales tax, net metering, and the IBEW rebate.
What's more, incentives on any level are just one piece of the solar picture' and not even the largest one. In truth, what we have found during our years in business is that people go solar to do the right thing, not to make money. If there are incentives to sweeten the deal, certainly all the better. But most of our customers say they would have installed solar with our without incentives, and are glad they did. They are thrilled to be part of the solution, and to bring the energy revolution one step closer to home.
Our industry has relied too much on payback to sell solar in Washington, and that will change. It's a shift that has needed to happen for a while. After all, people don't buy an electric vehicle, heat pump, or LED light based on ROI. They do it because it's just what you do as the next stage in our energy evolution.
What does this mean for Artisan? Above all, it's an opportunity. The Washington solar industry will continue to grow over the next year—albeit possibly not as quickly—and is looking to Artisan for leadership. As the premier solar installer for the state—the one with the most talented people and the best reputation—we will continue setting the industry standard for the most professional, high-quality, beautifully designed and service-driven solar installations in Washington State.
We are committed to solar for the long haul, with or without incentives. And the fact is that the US solar market will be the second strongest in the world in 2017. We are part of that growth, and proud to play a role in the clean energy revolution that is crucial not only to our state and country, but to this planet.
Secondly, we are positioning ourselves as not just a "solar installer"; we are a union electrical contractor offering solar as one tool in our energy solutions toolbox. We've always distinguished ourselves from other contractors by pushing energy efficiency and conservation as well as solar, and we are taking this opportunity to bring that work in-house.
For instance, over the last few months we've been lining up vendors and filling out paperwork to sell and install heat pumps, lighting retrofits, and solar hot water to our customers.
Third, we are creating partnerships with builders whose environmental vision aligns with ours to offer our electrical services as well as solar. And finally, we will be pursuing service work on Vashon and in the Seattle area if and when the opportunity arises.
Becoming an energy solutions company is going to take time, work and commitment, but our company is filled with talented and dedicated people.
We thank you all for your monumental efforts over the last year, your partnership, and your commitment to clean energy. We appreciate all of you and look forward to continuing this journey with you.