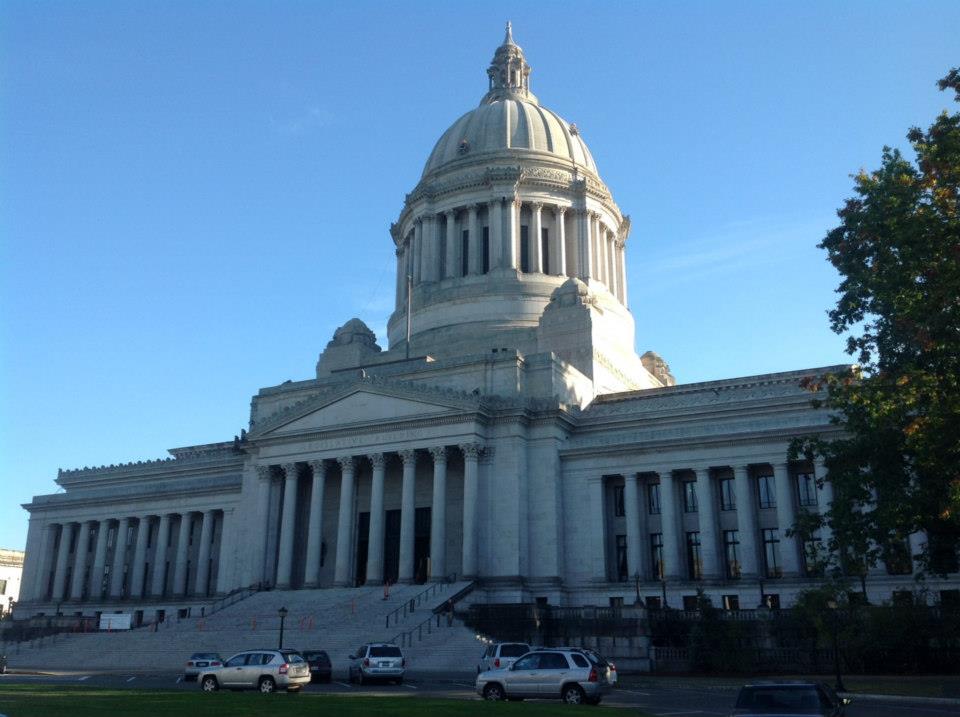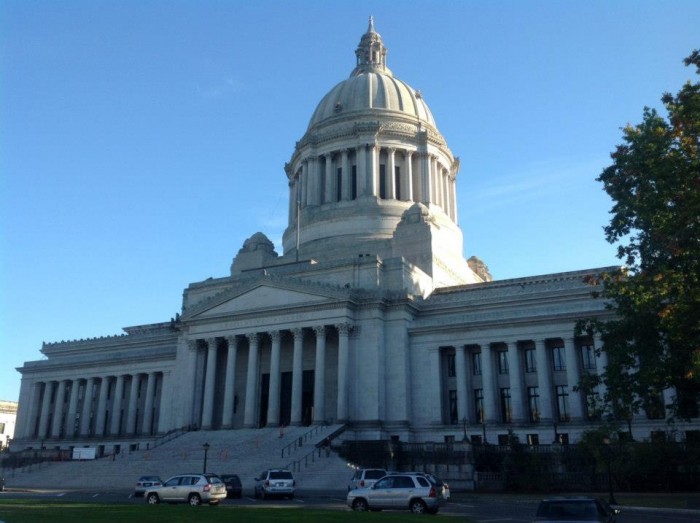 PETER JENSEN | THE WASHINGTON STATE WIRE
A plan for a sweeping increase in the amount of solar energy generation in Washington state has made for interesting politics in the week before the policy committee cutoff Friday.
A powerful House committee chairman figures to hold up a bill that renewable energy advocates, utilities, and a prominent Democratic lawmaker spent months working on in the interim.
The bill, carried by Rep. Jake Fey, D-Tacoma, and the leader of the Washington State University Extension Energy Program, aims to increase the amount of solar electricity generation from about 30 megawatts currently to 150 megawatts in the future, and would do so by implementing wholesale revamping of the decade-old system of tax incentives the Legislature created for building, selling, installing and running solar panels in Washington state.
Gov. Jay Inslee pushed for the legislation in his executive order on climate policy last spring, which set forth a wide-ranging series of groups devoted to studying carbon pricing, low-carbon fuels standards, and renewable energy, among others. Fey's bill, HB 1927, was the result on solar power.
But it most likely won't get a hearing in its committee in the House, Technology and Economic Development, as the chair, Rep. Jeff Morris, D-Mount Vernon, has his own legislation, HB 1097 and HB 2045, on the subject. The differences between the Morris bills and Fey's are not easily grasped to an outsider unfamiliar with the way the electric grid operates, how solar energy feeds into that — and at what cost to utilities who have to take on the power — and how the tax incentive system is structured.
One of the key elements in Morris' HB 1097 and Fey's HB 1927 legislation is that it opens it up for third-party leasing companies like SolarCity to begin receiving the tax incentives, based on the argument that these financing options will make solar energy installation more affordable to Washington residents.
In the 10 years since the Legislature created the program, it's only been in recent years that the state has seen significant jumps in the amounts of installed solar power capacity, mostly due to the costs of the systems initially and their weaker capacity compared to sunnier states like Nevada, Arizona or California, where solar power offers more significant opportunities for savings on utility bills.
The costs of solar energy have come down drastically, and while some conservatives would argue that's enough reason for snuffing out the tax incentives entirely, a group of solar stakeholders spent time in the interim before the session began ironing out a plan to gradually wean down the level of subsidy.
The group did agree on the need for revamping the incentive program. It would give out up to 54 cents-per-kilowatt-hour of solar power generated under certain circumstances, such as if the panels were built in Washington, as well as hitting other qualifiers. That was too generous, as it would more than cover the cost of installation at times.
In bringing the level of subsidy down gradually while extending it out beyond a 2020 expiration date, the group felt it would continue to foster solar power expansion while opening up a leasing industry that would allow utilities to compete with the third-party companies to build customer bases.
It's the third-party provisions that have drawn fire from out-of-state leasing companies, Morris, who's also worked with stakeholders on his legislation, wrote in a message to his constituents last month. Local solar companies alleged the out-of-state companies were using scare tactics to try to kill the legislation, because requirements capping the amount of incentives the companies could get, disclosure provisions, and bringing them under the regulatory umbrella of the Utilities and Transportation Commission.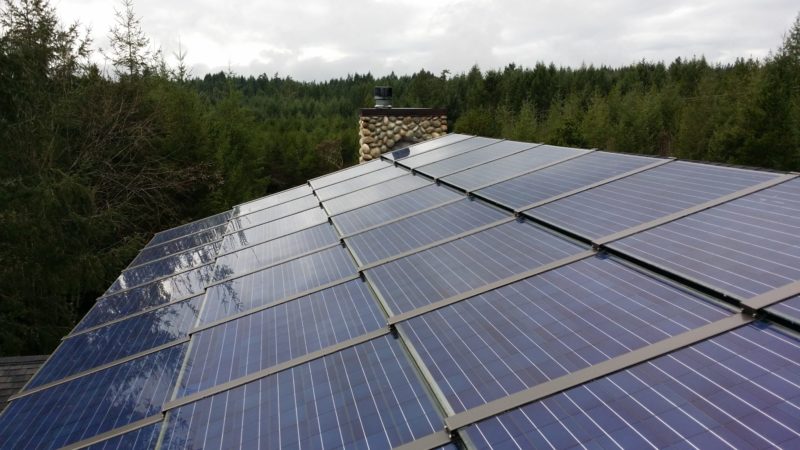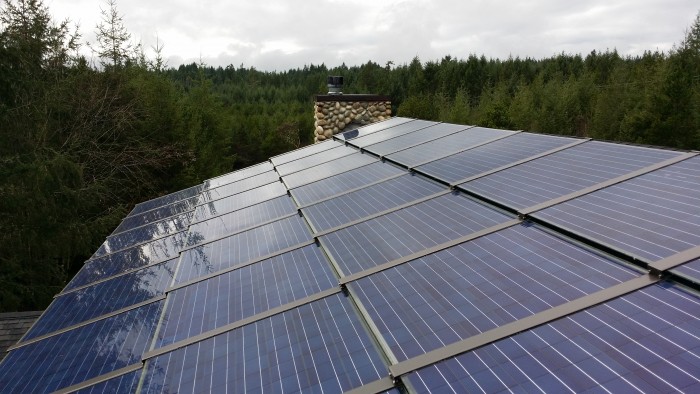 Morris fired back last month, writing, "The missive from the SolarCity conglomerate was ludicrous to suggest that I was trying to destroy what I consider one of my greatest legislative achievements in hammering out language on our best-in-the-nation net metering law…"
"These ham-handed tactics may work in California, but I've found our voters to be very adept at finding out their own facts," he wrote.
Meanwhile, Morris told the Seattle Times last week he's prepared to hit the detonate button on Fey's legislation, and move his own bill forward. That wouldn't stop the Morris bill from being amended later on in the legislative process, if that's what the House leadership and the Governor's office decide to push for.
Anyone looking for a showdown Tuesday morning during Morris' committee hearing was disappointed, as he pushed back one newer piece of legislation dealing with solar power, HB 2045, to a hearing on Thursday. The first bill he introduced, HB 1097, got a hearing last month but hasn't been scheduled for a vote yet — and the deadline looms Friday. The Fey bill has not received a hearing and likely won't.
In the Senate, Sen. Doug Ericksen, R-Ferndale, has a bill on solar energy that's seen as more of a stop-gap solution if the House bills falter. It received its first hearing Tuesday afternoon, and while some renewable energy groups spoke in favor, it was clear some Democrats were opposed, arguing it granted utilities too much leeway.
Utilities were able to help craft the language in Fey's bill through the stakeholder process, ensuring them cost-protections in solar energy expansion. The Morris bill doesn't go quite to that extent.
Dave Warren, a lobbyist with the Washington Public Utility District Association, said he wanted to see the Legislature address some of the underlying issues utilities have with integrating solar energy, as well as opening up the program for their participation. But he stopped short of criticizing any one piece of legislation.
"We've been working on all of them," Warren said. "It fixes some of the original design issues. Representative Morris has indicated he doesn't want to change the underlying net metering law, and we're supportive."
As for Senate Republican leadership getting on board with revamping the incentive program, Majority Coalition Caucus Chair Sen. Linda Evans Parlette, R-Wenatchee, said she's waiting to see what moves in the House.
"We'll follow which bills get out of the House committee," Parlette said Tuesday.
Reposted from: http://washingtonstatewire.com/blog/spat-solar-power-leaves-tangle-bills-needing-move-cutoff/