Discussion surrounding solar power's resilience during natural disasters is becoming as frequent as the disasters themselves.
Before we go on, we'd like to pay respects to all affected by hurricanes and natural disasters, especially vulnerable populations who will undoubtedly have the most difficult time recovering and regaining their assets.
Artisan Electric is run by and for people and families. We joined the renewable energy movement to not only help mitigate the effects of climate change, but to ensure that all people (regardless of socioeconomic standing), are protected as the severity of these events increases.
7 of the 13 worst hurricanes in American history have occurred in the last 14 years. It is undeniable that they are becoming stronger and more prolific.
Solar Power Holds Up To Natural Disasters
Solar panels endure many resiliency tests, including hail at 242 mph and the weight of a truck. And they often pass with flying colors. Of course, the resiliency of a panel does vary with quality and brand. The cheaper ones won't hold up as well.
Take this: Superstorm Sandy in 2012 did minimal harm to rooftop solar systems. In New Jersey, which is one of the most densely solar-populated states in the US, between 1-2% of systems experienced production issues following the hurricane. This was 6 years ago, and solar technology has advanced since then.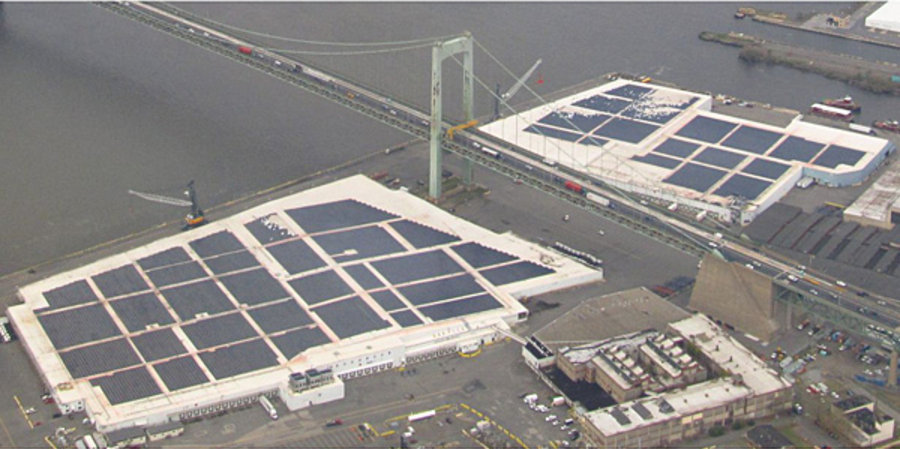 Solar array in Gloucester, NJ, following Superstorm Sandy. Credit: Alexis Kwasinski
It is currently reported that only 6 out of 800 solar systems in the path of Hurricane Florence have reported any damage or decreased production. That's less than 1%.
Solar power plants also held up incredibly well during and after Florence. According to Clean Technica, two of North Carolina's largest solar power operators reported minimal damage to their plants. While one operator, Duke Energy, did report that half of their customers lost power at some point throughout the hurricane, its competitor, Solar Strata, had an optimistic outlook.
It's fairly isolated damage, said Brian O'Hara, senior vice president for strategy and government affairs for the company. I think a lot of people were looking at Florence as a good test for solar generation's resilience, and I think we've seen a really fantastic outcome.
Hurricanes aren't the only natural disasters solar technology is working to overcome. Adoption of solar energy has boomed at least partly in response to the effects of climate change. So it makes sense that the technology is built to withstand a variety of disasters, including wildfires, hailstorms, flooding, blizzards, and tornadoes.
Solar Best Way To Rebuild
Take Puerto Rico. One year after Hurricane Maria, the island still lacks power in many places. Areas that have regained power rely on weakened grids, unable to hold up even after mild storms. The only buildings that are continuously powered through these outages? Run by solar.
Solar power is Puerto Rico's best option for rebuilding in a sustainable and resilient way. Many mainland energy companies are working to bring solar to the island – Tesla has recently revealedthat they have 11,000 projects underway throughout Puerto Rico.
If you're still interested in helping Puerto Rico to rebuild their solar energy infrastructure, consider donating to Solar for Puerto Rico.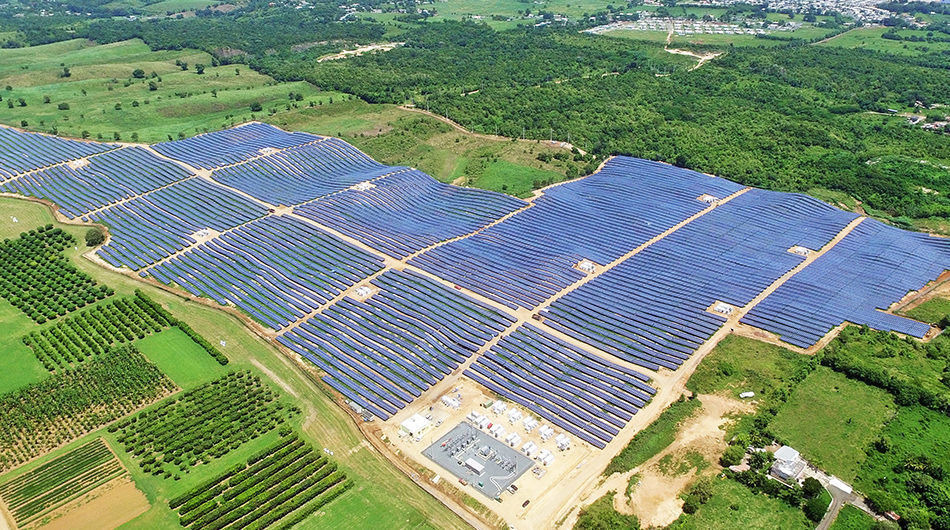 Oriana Solar Park, Isabela, Puerto Rico. Credit: The Caribbean Journal
Battery Back-up Systems Make A Difference
Many of our customers, especially on Vashon Island, are concerned about keeping their homes powered during frequent outages. We highly recommend the use of battery back-up systems, which work like generators, but clean.
In a typical system, excess solar produced is sold back to the utility for a 1:1 credit through net metering. With a battery system, instead of going back into the grid, it is stored in the battery for use when there is an outage. The solar inverter automatically switches to just solar and battery power to run important loads such as the refrigerator, TV, internet, lights, and power outlets, day or night.
Energy storage is cutting-edge technology that is rapidly improving to satisfy the demands of increasing natural disasters. Read all about back-up battery systems.
Solar Answers Natural Disasters
Solar power stands up to natural disasters better than many fossil fuel alternatives, and it helps to mitigate the effects of climate change in the process. It doesn't get better than that.
A smarter energy solution is closer than you think. Take the first step today.