Wondering what Washington state solar incentives are available for your solar installation? Read on to learn about all the different ways to save money on your solar PV system in Seattle and Washington state.
Solar Sales Tax Exemption
You will not pay any sales tax on your solar PV installation. All solar PV systems under 100 KW are exempt from sales tax as of July 1, 2019. Click to the bill report as passed during the 2019 legislative session. For more details visit the DoR's 2019 Tax Legislation page and click on the "clean energy" link for details.
Federal Solar Investment Tax Credit.
Another important Washington state solar incentive is the solar Investment Tax Credit. The ITC is one of the most important federal policy mechanisms to support the growth of solar energy in the United States. Since the ITC was enacted in 2006, the U.S. solar industry has grown by more than 10,000% – creating hundreds of thousands of jobs and investing billions of dollars in the U.S. economy in the process.
Unfortunately, In December 2019, Congress and the White House were unable to agree on including an extension of the solar Investment Tax Credit (ITC) in an end of year tax package meaning the credit will decrease over the next two years and disappear completely in 2022.
As it stands the ITC is scheduled to step down as follows:
26% tax credit for projects that begin construction in 2020
22% tax credit for projects that begin construction in 2021
2022 the ITC no longer exists for residential systems.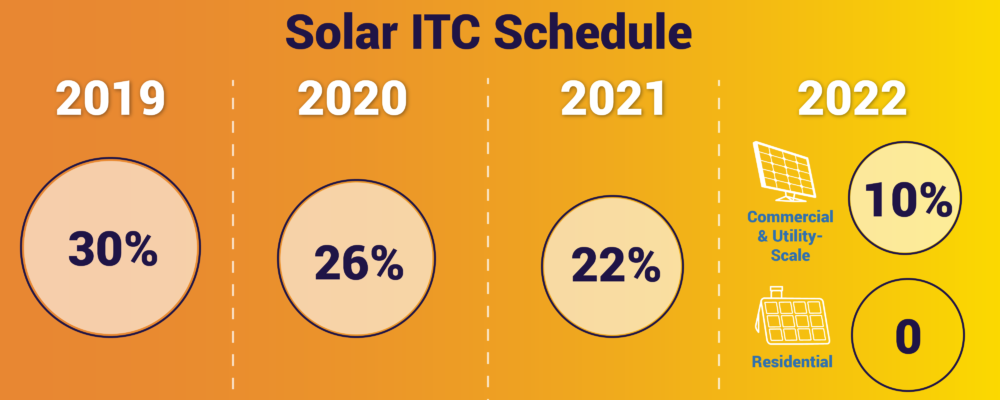 Make sure to claim your ITC before it expires, book your free solar site survey today.
Net Metering
When your solar PV system produces more power than you're using, net metering allows the excess electricity to spin your meter backwards, giving you a dollar-for-dollar utility credit for all the excess energy. This Washington state solar incentive basically makes your electric utility your energy bank. A bi-directional meter replaces your existing electricity to track your energy usage and production. This allows you to use your stored energy credits at times when the sun isn't shining as much, such as nighttime and winter.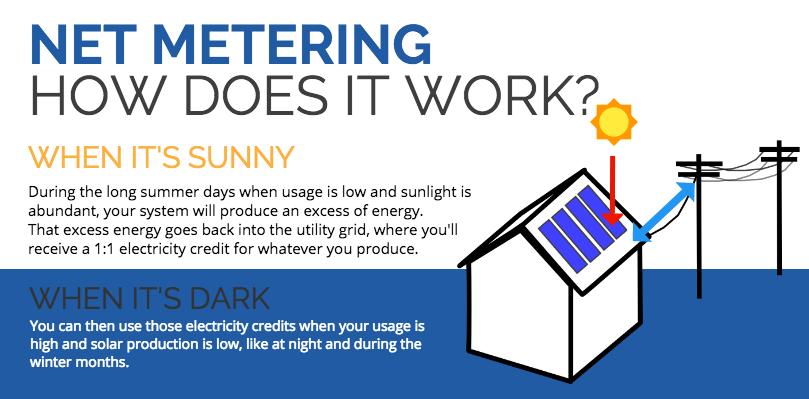 Click here for more information on net metering.
Union Discount
Artisan offers a special Washington state solar incentive as a signatory IBEW Local 46 Electrical Contractor. In recognition of the contributions workers have made to the strength, prosperity, laws and well-being of the country, we offer a special $500 discount to our union brothers and sisters on any solar PV system. Please let us know at your site evaluation if you or your significant other belong to any unions.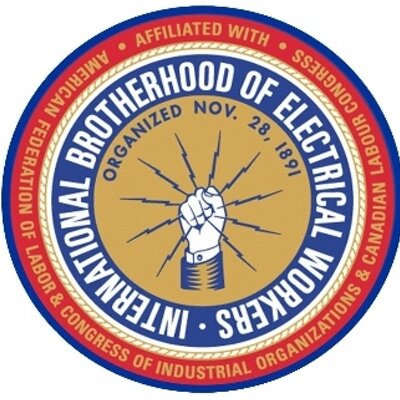 Accelerated Depreciation for Business
If you're a business owner wondering about solar incentives in Washington state, the federal government offers an accelerated depreciation program as an additional incentive to make solar more affordable. The Modified Accelerated Cost-Recovery System (MACRS) allows a commercial owner of solar to depreciate 85% of the total system cost in the first year.
Solar For Farms and Agriculture
The Rural Energy for America Program (REAP) provides financial assistance to agricultural producers and rural small businesses in America to purchase, install, and construct renewable energy systems, make energy efficiency improvements to non-residential buildings and facilities, use renewable technologies that reduce energy consumption, and participate in energy audits and renewable energy development assistance. These grants are limited to 25% of a proposed project's cost, and a loan guarantee may not exceed $25 million. For this to qualify as a  The combined amount of a grant and loan guarantee must be at least $5,000 (with the grant portion at least $1,500) and may not exceed 75% of the project's cost
Grants
Tacoma Power Utilities Evergreen Options Program. TPU will award grant funds up to $50,000 each to local nonprofits, schools, and government agencies toward the purchase and installation of on-site local renewable energy projects. One award will be awarded in 2017; and one to two grants will be awarded per year thereafter.
SnoPUD Planet Power. This grant is for schools, libraries, city halls and other community sites that are Snohomish County PUD customers who otherwise could not afford solar. The program uses utility dollars to put solar in highly visible places "where customers can learn about solar and see the technology in use."
Bonneville Environmental Foundation (BEF). This organization funds and advises on small-scale renewable energy projects. BEF partners with businesses and utilities to cost-effectively launch and manage solar installations.
Don't wait, these Washington state solar incentives may not be around forever! Schedule your free solar site assessment today.